Skip to Main Content
Welcome
Welcome to the Islamic Studies Portal
The Islamic Studies Portal provides pointers for getting started with your research. It includes links to library subscription resources, including article databases, journals and books, as well as open authoritative web content. If you would like additional help with your Islamic research projects, or on learning how to use Library resources, don't hesitate to email the Library.
If you are interested in learning more about the Islamic courses in Alfaisal University, please check the College of Science or Alfaisal University websites to learn more about degrees offered by the College and the University.
General Federated Search

Featured Video
Description: As the period of rebuilding Iraq begins, this panel takes on the big questions of political systems and religion based value systems can Islam and democracy co-exist in the Arab world?

Acting Dean, College of Science & General Studies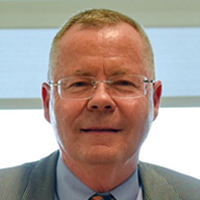 Mattheus (Theo) F. A. Goosen, Ph.D.
Acting Dean, College of Science & General Studies & Professor of Material Science
Copyright © 2016 Alfaisal University Library. All Rights Reserved.
Tel: +966 1 2158948 Fax: +966 1 2157845 Email:
librarian@alfaisal.edu