Skip to Main Content
It looks like you're using Internet Explorer 11 or older. This website works best with modern browsers such as the latest versions of Chrome, Firefox, Safari, and Edge. If you continue with this browser, you may see unexpected results.
Welcome
Welcome to the Alfaisal University Preparatory Program Portal
Alfaisal University Preparatory Program (AUPP) Portal provides pointers for getting started with your research. It includes links to library subscription resources, including article databases, journals and books, as well as open authoritative web content. If you would like additional help with your AUPP research projects, or on learning how to use Library resources, don't hesitate to email the Library.
Please check the AUPP website if you are interested in learning more about courses offered in the AUPP.
General Federated Search

Featured Video
Observing Standards-in-Action: ESL Classroom Lesson
Acting Dean, College of Science & General Studies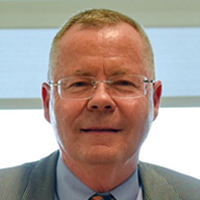 Mattheus (Theo) F. A. Goosen, Ph.D.
Acting Dean, College of Science & General Studies & Professor of Material Science
Copyright © 2016 Alfaisal University Library. All Rights Reserved.
Tel: +966 1 2158948 Fax: +966 1 2157845 Email:
librarian@alfaisal.edu