Skip to Main Content
It looks like you're using Internet Explorer 11 or older. This website works best with modern browsers such as the latest versions of Chrome, Firefox, Safari, and Edge. If you continue with this browser, you may see unexpected results.
Sharing Documents
To share group with other users and give them access to the citations go to "Manage My Groups" and click on "Manage Sharing"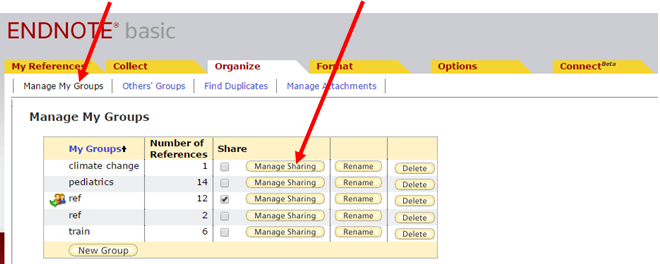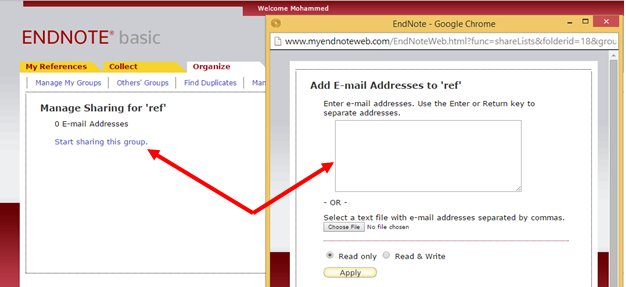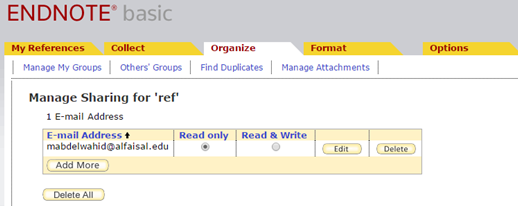 Copyright © 2016 Alfaisal University Library. All Rights Reserved.
Tel: +966 1 2158948 Fax: +966 1 2157845 Email:
librarian@alfaisal.edu